India's CV sales growth outlook moderates amid rising costs and economic factors, Fitch Ratings reports
India's commercial vehicle (CV) sales volume is expected to experience a slowdown in growth, projected to reach low-to-mid single digits, according to Fitch Ratings. The rating agency attributes this deceleration to increasing ownership costs, driven by additional regulatory requirements, as well as the impact of elevated inflation and interest rates. These factors have which have exerted pressure on purchase decision, it goes on to add. Despite these challenges, underlying trends continue to support demand in the sector. It is noteworthy that the previous financial year, ending in March 2023 (FY23), witnessed a commendable 34% growth.
According to the Society of Indian Automobile Manufacturers (SIAM), India's wholesale volume of commercial vehicles increased significantly from the 5,69,000 units recorded in FY20 to nearly 9,62,000 units in the financial year ending March 2023 (FY23). This notable growth brings the industry close to its previous cyclical peak of approximately 10,00,000 units achieved in FY19, underscoring a robust recovery, following the challenges posed by the COVID-19 pandemic. These challenges encompassed multiple factors such as an excess of systemwide capacity resulting from revised axle-load norms, reduced availability of financing since 2018, and heightened vehicle costs attributed to the implementation of more stringent BS6 emission norms in April 2020.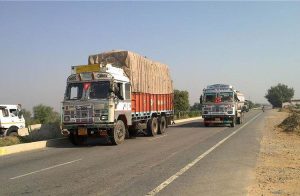 According to the Fitch Ratings report, India's robust economic development and increased infrastructure construction activity enhanced fleet utilisation levels and improved freight economics in FY23. Despite rising fuel and commodity prices and an increase in borrowing rates following the commencement of the Russia-Ukraine war, this fueled a rebound in replacement demand. However, a slowdown in 2Q23 confirms their forecast of weaker growth, as the full effects of price and interest rate hikes, as well as further price hikes linked with BS6 Phase 2 regulations, take effect. The new standards require real-time emissions testing, resulting in a 5% rise in commercial vehicle pricing starting in April 2023. Aside from that, further standards are proposed to improve driver safety and comfort in the future.
The 3.3% year-over-year drop in commercial-vehicle wholesale volume in 2Q23 marked the first year-over-year decline since 4Q20. The decline was in part caused by pre-buying ahead of the price hikes and vehicle availability issues in the initial months after the adoption of BS6 Phase 2 norms. Nonetheless, volume growth in subsequent months, particularly in retail sales, has been muted. Retail commercial-vehicle volume rose by 2% year over year in July 2023 and by 3% year over year in August, the report adds, citing data from the Federation of Automobile Dealers Associations.
Offering its concluding take, the report suggests that despite the downturn, India's consistent GDP growth and significant infrastructure spending should support commercial vehicle sales volume growth. Because newer vehicles offer improved productivity, replacement demand should persist even after years of deferred purchasing decisions. The rating agency anticipates higher volumes for medium and heavy commercial vehicles than for light commercial vehicles, owing to India's increasing infrastructure initiatives and light commercial vehicles' sensitivity to potentially lower rural demand due to inconsistent rainfall.
Read more at-https://shorturl.at/tFNP5