NHAI, DMRC jointly to enhance National Highway Infrastructure
The National Highways Authority of India (NHAI) formally entered into an agreement with the Delhi Metro Rail Corporation (DMRC). The objective of this collaboration is to facilitate the comprehensive evaluation of designs for various bridges, structures, and safety considerations within national highway projects, while also elevating the competencies of NHAI personnel.
Within the framework of this agreement, DMRC will extend its services to NHAI for the meticulous review of design elements encompassing all bridges and structures within on-going projects. Furthermore, the agreement encompasses a critical assessment of designs for a sample of bridges, structures, tunnels, and reinforced earth walls situated along highways, as outlined by the Ministry of Road Transport and Highways.
DMRC will also offer its expertise to NHAI in the evaluation of stand-alone bridges and special structures during the preparation phase of Detailed Project Reports (DPR). This memorandum of understanding (MOU) was formally executed in the presence of NHAI Chairman, Santosh Kumar Yadav, and DMRC Managing Director, Vikas Kumar.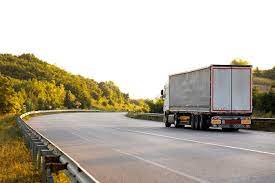 It is expected to fortify NHAI's 'Design Division,' which is responsible for scrutinising the planning, design, construction, and upkeep of bridges, structures, tunnels, and reinforced earth walls situated on National Highways throughout the nation.
Additionally, DMRC will collaborate with NHAI to assess construction methodologies, temporary structures, lifting and launching techniques, pre-stressing methods for select bridges and structures, as well as special structures on a selective basis. Furthermore, DMRC will organise tailored training programs designed to enhance the skill set of NHAI officials. These programs will encompass aspects of design, construction, supervision, maintenance, and safety related to elevated structures and bridges.
The duration of this agreement is set at two years. This collaborative endeavour underscores the synergy between two government entities, aimed at sharing best practices and jointly contributing to the enhancement of transport infrastructure, thereby advancing the broader goal of nation-building, as elucidated in the ministry's statement.
Read more at-https://shorturl.at/fiqHK