The Impact of GM's Delayed Production of Electric Pickup Trucks
General Motors (GM) recently announced its decision to delay the production of electric pickup trucks at its plant in Michigan's Orion Township by a year. This delay comes as the automaker faces flattening demand for electric vehicles (EVs) and suggests that the growth of the electric vehicle market may not be as strong as initially forecasted. In this article, we will explore the reasons behind GM's decision and its potential implications for the company and the EV industry as a whole.
The Initial Plan and the Change in Timeline
GM had originally planned to commence production of the electric Chevrolet Silverado and GMC Sierra at its suburban Detroit plant in late 2024. However, due to evolving EV demand and the need to manage capital investment more effectively, the company has decided to delay the start of production until late 2025. This change in timeline reflects the challenges automakers face in accurately predicting consumer demand and ensuring optimal allocation of resources.
Factors Influencing the Decision
GM stated that the delay in production is a strategic move to align with evolving EV demand while managing capital investment efficiently. It is important to note that this decision does not impact the company's battery plant plans. In July, GM faced setbacks in battery production at the Ultium joint venture plant in Ohio due to delivery issues with automation equipment suppliers. These challenges might have influenced GM's decision to postpone production, as ensuring a steady supply of batteries is crucial for the success of EV production.
The State of the EV Market
GM's decision to delay production reflects the overall state of the EV market. While the market is experiencing growth, it may not be as rapid as expected. A Reuters report in July highlighted that unsold EVs were stacking up at some automakers' dealerships, indicating a gap between supply and demand. This trend raises concerns about the sustainability of EV production targets and the need for automakers to adjust their strategies accordingly.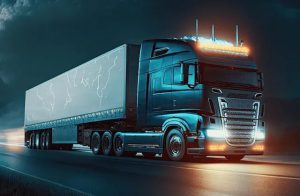 Ford's Similar Challenges
GM is not alone in facing challenges related to EV production and demand. Ford, one of GM's main rivals, recently announced temporary cuts to one shift at its plant that builds the F-150 Lightning EV. In July, Ford also announced a slowdown in the ramp-up of its EV production and projected a full-year loss of $4.5 billion on its EV unit. These developments suggest that automakers across the industry are reassessing their plans and adjusting production targets based on market realities.
Labor Negotiations and Cost Considerations
GM clarified that the decision to delay production is unrelated to the ongoing labor negotiations with the United Auto Workers. However, some analysts speculate that a more costly labor contract could potentially impact the company's spending plans. Balancing the cost of production with the need to invest in new technologies and infrastructure is a critical consideration for automakers as they navigate the transition to electric vehicles.
Future Plans and EV Production Targets
Despite the delay in production, GM remains committed to significantly boosting its EV production in 2024. The company plans to add a new shift at its Detroit-Hamtramck factory, which currently builds EV SUVs and pickup trucks. Additionally, GM aims to begin building the GMC Sierra EV in Detroit next year. These plans demonstrate the company's long-term commitment to electric vehicles and its determination to remain competitive in the evolving market.
The Chevrolet Bolt EV and the Transition to All-Electric Vehicles
GM also announced its intention to end production of the Chevrolet Bolt EV at the end of 2023. This decision aligns with GM's broader goal of ending the sale of gas-powered vehicles by 2035. Currently, the Bolt EV represents only a small percentage of GM's total U.S. sales, with just 2.8% of sales in 2021 being electric vehicles. This highlights the significant shift that GM and other automakers need to make to achieve their ambitious EV targets.
GM's decision to delay the production of electric pickup trucks signals the challenges that automakers face in accurately predicting EV demand and managing resources effectively. The state of the EV market, as highlighted by stacking inventory at dealerships, suggests that adjustments are necessary to ensure sustainable growth. However, GM remains committed to its long-term EV production targets and continues to invest in battery plants and expand its EV lineup. As the industry continues its transition to electric vehicles, flexibility and adaptability will be key to success.
Read more at-https://shorturl.at/vzCDN