India's transport sector on the cusp of technological transformation
As we delve into this multifaceted transformation, we also celebrate the remarkable journeys of the Calcutta Tramways, marking its 175th year, and the Calcutta State Transport Corporation (CSTC), commemorating 75 years of dedicated service. In the digital age, technology is the catalyst for change. Smart ticketing systems ensure seamless commuting, while the integration of Artificial Intelligence (AI) and Internet of Things (IoT) enhances traffic management.
Electric and autonomous vehicles promise a sustainable future, reducing carbon footprints and enhancing safety. The global electric vehicle market is expected to witness staggering growth, reaffirming technology's transformative power. Governments worldwide are embracing sustainable transportation solutions, incentivising electric vehicle adoption, and investing in smart infrastructure. India's National Electric Mobility Mission Plan (NEMMP) aims to make the country a global leader in electric vehicles.
The Bharatmala Pariyojana seeks to develop a world-class road network, bolstering economic growth. Public-Private Partnerships are the linchpin of transformative projects, combining public sector governance with private sector innovation.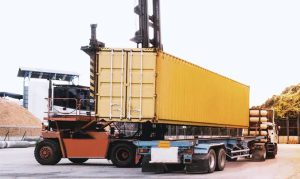 The Metro Link Express for Gandhinagar and Ahmedabad (MEGA) project exemplifies this synergy, with Tata and Siemens collaborating with the government to create a cutting-edge metro network.
In this spirit of progress, the Elets National Transforming Transport Summit, scheduled for September 8th in Kolkata, will convene visionaries, experts, and enthusiasts to share insights, experiences, and strategies for a future-forward transport sector. Let us embark on this transformative journey together, where technology, policy, PPP collaboration, and industry prowess converge to create a transport sector propelling us into a new era of mobility, sustainability, and prosperity.
Read more at-https://shorturl.at/jAZ58