How to Get Truck Loads for Your Trucking Business
One thing that never changes is the requirement for truckers to be able to locate cargo to haul, regardless of how much the world around us changes. Trucks must continue to operate in order to be compensated, whether there are freight recessions, capacity shortages, or pandemics.
All truckers are searching for the finest freight contracts, whether they are owner-operators looking for the greatest load board for trucking or fleet owners attempting to discover how to get freight contracts. Utilizing all possible freight booking strategies is your best course of action. Here are cutting-edge methods for finding more loads.
Fleet owners or owner-operators In search of freight brokers
Owner-operators and fleet owners are constantly concerned about how to find loads to haul. A freight broker can assist independent contractors looking for freight to transport. If you're just starting out, freight brokers are a fantastic option because they link shippers and truckers. For fleet owners and owner-operators, freight brokers assist in locating truckloads. The best thing is that they do the majority of the grunt work for you, including haggling over shipping charges. Independent truck drivers seeking quality loads are helped by brokers. One option to find cargoes for trucks is by using a freight broker, but doing so will cost you money.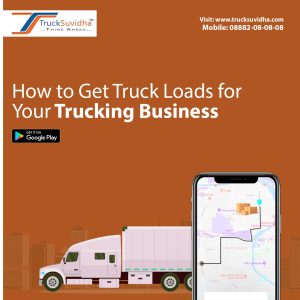 Networking
Most small enterprises, particularly freight companies, rely heavily on networking. Participate in trade organizations and attend events that your shippers are attending to get started. Finding out what is happening in your industry may be done quite easily on the internet. Associative information should be sought. One that specializes in the kind of freight you are interested in is what you want to find. Get to know people through shaking hands. You'll be astonished by how this tiny time investment can have a big impact down the road.
Ideal Truck Load Boards for Independent Operators
Another strategy for putting shippers and drivers in touch is through free load boards. Due to the abundance of entries and the clarity of the majority of the shipment details, these boards make it quite easy to find truck freight loads. Online load boards are easily found by performing a quick Google search, and they provide both free and paid choices. For owner-operators and trucking fleets of all sizes, the ideal load board will provide free trials, have mobile apps so you can look for loads to haul while you're on the move and send you notifications so you never miss a high-paying load.
To determine which marketing approach works best for you, like with most others, it is best to test out a few different ones. Try sticking out and being unique if you know your rivals are approaching the issue of how to get loads for trucks in a certain way. You can get a better understanding of the opportunities in your region by learning about the finest load board for trucks and interacting with freight brokers. Prospecting and networking are used by firms for a variety of reasons, but they do require time to generate quality leads.
Visit www.trucksuvidha.com for more details.