Will seek capital market funds in September to raise money for building roads: Nitin Gadkari
Synopsis
"There will be an investment limit of Rs 10 lakh for retail investors, there will be an assured return of 7-8%. This money will be raised through InvIT," said Nitin Gadkari while addressing a session organised by Federation of Indian Chambers of Commerce & Industry.
The centre will be approaching capital markets next month to raise money for building road projects according to Transport Minister Nitin Gadkari.
"We are going to the capital markets next month with a project. Initially there will be four projects on offer and this money will be raised through Infrastructure Investment Trust (InvITs). There will be an investment limit of Rs 10 lakh per retail investor, with an assured return of 7-8%," he said while addressing the 3rd edition of Roads and Highways Summit organised by Federation of Indian Chambers of Commerce & Industry (FICCI).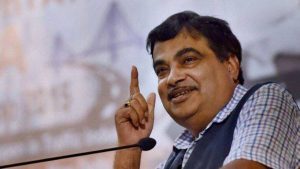 According to Gadkari, domestic institutional investors and high net worth individuals will be invited if there will be need for raising further investment after the retail portion is subscribed. Foreign investors will be approached afterwards if the fund raising requirement remains unmet.
"In the near future, National Highway Authority of India (NHAI) shall be monetising assets through a mix of InvIT and toll operate transfer which shall provide return to both retail and institutional investors," he said, adding that the centre will also be opening up road building once again under Build Operate Transfer (BOT) model as well.
Gadkari said that there is a need to expand the national highway network as they carry about 70 % of the cargo and 90 % of the passenger traffic in the country. He noted that at 1.47 lakh kilometres national highways are just about 2.3 % of the overall road network in the country.
"Before end 2024, we will take national highway network to two lakh kilometres," Gadkari said while also stressing how poor quality of road building and upkeep needs to be addressed.
He also spoke about the challenge of reducing the logistics cost from 16 % to 10 % adding that an integrated approach is needed to achieve a reduction in logistics cost. Gadkari noted that the use of petrol and diesel should be reduced and alternative fuels like LNG and ethanol, methanol, hydrogen should be encouraged as they are cost-effective and sustainable.
Read More At:-https://bit.ly/3Cxs8EJ