Trends in Indian trucking industry in 2022
The transportation industry came to a halt when the first wave of COVID-19 hit. While the sector was beginning to recover in 2021, the second wave of COVID exacerbated its problems. With the limits imposed by the COVID outbreak, nearly 65 % of the country's entire truck fleets were off the road. According to the All India Motor Transport Congress (AIMTC), the industry suffered a massive loss of Rs.42,000 crore from January to May 2021.
The trucking industry has grown significantly in recent years, with major setbacks and changes. The truck sales doubled from 2014 to 2018 from nearly 1.8 lakh units to 3.78 lakh units. However, the implementation of new axle norms, a liquidity crunch, and the switchover to BS-VI standards have decreased these numbers since 2019.
While the experts expected the industry to bounce back in 2022, the widespread of omicron has further increased their concerns. It's difficult to predict how the trucking sector will do in 2022, but a few changes and trends will have an impact on the Indian trucking industry. We'll discuss some of these trends in this blog.
1. Last mile delivery
Customers are increasingly shopping online due to the growth of social media and the pandemic. Hence, they expect their purchases to arrive quickly. The key goal for many businesses in 2022 is to improve customer satisfaction by delivering orders on time and with ease. Micro fulfillment centers and last-mile delivery are used by businesses to meet the need for quick delivery of goods while keeping supply chain expenses under control.
Last-mile delivery companies have benefited from this trend, and the sector in India is predicted to increase by $6 billion by 2024.
2. Reduction in Logistic cost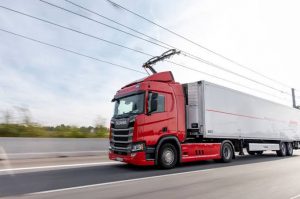 India's supply chain and logistics costs account for 14% of GDP, greater than many developed countries. One of the government's main goals is to reduce this to 10 percent of GDP. Several initiatives, such as the adoption of GST and FASTag, have already been taken.
The main reason transportation costs in developed countries are lower than in India is technological advancements. Smart automation and high-capacity trucks can help countries like India, which is heavily reliant on road transport, contribute to green transportation while lowering fuel costs.
In 2022, we may expect to see an increase in the number of startups in India, which will make operations more efficient by utilizing available resources.
For example, at TruckSuvidha, we strive to create a thriving ecosystem for truck drivers and clients. We hope to bridge the gap between clients and truck drivers by allowing customers to book trucks online. Agents and middlemen are no longer able to inflate prices..
3. CNG Trucks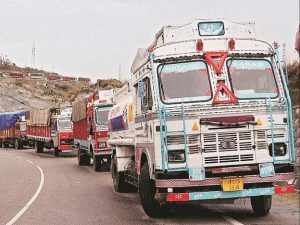 In India, demand for CNG trucks is expected to increase for two reasons. One, CNG is half the price of fuel, which will help trucking companies save their operating costs.
Second, when it comes to decreasing carbon emissions, CNG-powered vehicles are a great alternative to diesel-powered vehicles.
Commercial trucks have been considered a major cause of pollutants, and efforts are being made to reduce their carbon footprint. Electric trucks will take time in  India; CNG-powered vehicles are the next best option.
In the last year, demand for CNG vehicles has increased to 31,529 units, demonstrating that CNG is the way of the future. Furthermore, as fuel costs rise, more and more fleet owners are looking for alternate options.
4. Easy tracking
Customers nowadays expect to be kept informed about their shipments. Companies can use GPS tracking to track a truck's exact location and convey the projected arrival time to customers. This, once again, helps in improving customer satisfaction. GPS tracking is becoming increasingly important for fleets for a variety of reasons. It not only helps in vehicle tracking, but also in route optimization, cost reduction, and so on.
Apart from GPS tracking, fleet owners can now monitor the status of their vehicles via the driver's smartphone. Permission can be granted easily by sending an SMS or making a phone call. The vehicle's current location will be sent, and it will be as accurate as Google Maps. It can also be used by businesses to calculate and communicate ETA to customers.
5. E-Bidding
Previously, trucking services were procured through a tender process, with costs fixed annually. However, diesel prices fluctuate over time, making it difficult to set prices. As a result, E-Bidding platforms have come to the rescue, allowing quickly setting prices. This facilitates price negotiation and provides customers with various options, making service procurement dynamic in 2022.
Conclusion
In 2022, the trucking business will evolve due to technological advancements. Businesses can automate many tasks. The road infrastructure will be improved, allowing large vehicles to deliver more quickly. The government has already taken significant steps to make the industry more transparent and efficient, and we will continue to see progress in this direction. The industry might anticipate lower operational costs in 2022.
The introduction of driverless trucks is making a lot of noise on the internet. We can't turn it down completely because we believe these are the reality in the coming year; however, in 2022, we only expect a move towards better alternatives. Given the unprecedented times that we live in, the future is for companies that adopt digitization and evolve with the changes happening around. 2022 will undoubtedly be a year of recovery and expansion for the industry.