Adaptation Strategies for EV Fleet
Electric vehicles (EVs) are the future, and fleets are looking for ways to make the switch as soon as possible. According to experts, commercial and passenger fleets could include up to eight million EVs by 2030, accounting for 10 to 15% of all fleet vehicles. However, they pose a unique challenge to fleet owners and operators seeking to achieve the same safety and efficiency goals as they do today with petrol vehicles.
Why Should You Upgrade To EV Fleet?
Many organizations' priorities have shifted in recent years, with sustainability rising to the top of the list. Making a concerted effort to reduce business carbon pollution and become more environmentally friendly has progressed from a consideration to a requirement for all organisations.
Consider the following three factors for those who have yet to take the plunge:
Reduce your carbon footprint.
It's no surprise that vehicle emissions are a major source of air pollution. Converting to electric vehicles can significantly reduce your company's carbon footprint and ensure your company supports the transition to a low-carbon future.
Save money
Switching to an electric fleet results in significant cost savings. Reduced maintenance and operating costs, as well as government assistance in budgeting, are just a few examples.
EVs are often less expensive to operate because they have fewer moving parts that need to get maintained, resulting in less wear and tear over time.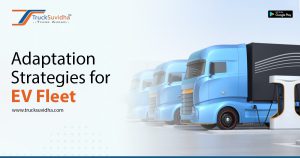 Convenience
There are an increasing number of innovative fleet solutions available to help businesses transition to EVs.
Payment gateway technologies, for example, alter how businesses manage expenditures for charging their EV fleets.
These solutions simplify things for both fleet managers and drivers by combining data from various sources, eliminating the need for driver reimbursement and allowing you to quickly track when and what your drivers charge.
Suggestions to Make the Transition to an EV Fleet Easier
Obtain Information
Gather as much information as you can ahead of time. To be more specific,
Company sustainability and electrification objectives

A current list of ICE vehicles

specific needs and criteria for fleet vehicles, such as the vehicle's functionality,

Before constructing the EV fleet assessment, it is imperative to gather information. Early goal-setting will lead to a longer-term strategy that is more effective.
Select the Appropriate Pace
To build and expand an electric fleet, you must strike a balance between sustainability and business goals. This is why it is critical to examine your current fleet's capacity and requirements, as this will provide critical information for rolling out your new EV fleet.
The first step in determining the best rate of development for your fleet is to answer key questions such as: What types of EVs are now available, and which are comparable to the vehicles in your fleet?
Communicate With Your Electricity Provider
Check with your local provider to see if they can help with a site evaluation, cost estimates for EV chargers, and information on power supply upgrades for your final report.
Make contact with them as soon as possible during the process. For fleet electrification, charging infrastructure is critical. Your local utility's internal engineers can advise you on the cost of service modifications to prepare for potential future electrification ambitions. If your utility does not offer these services, they frequently work with reputable energy consultants who can help with fleet electrification analysis.
Hire an EV Specialist
If your local power company does not perform EV assessments, look for a local specialist who can assist you in developing a fleet electrification strategy. Fleet electrification audits are usually specialised by energy corporations and non-profit organisations. You will need the assistance of an expert with the necessary contacts to successfully complete your company's fleet electrification plan. Their expertise will guide the next steps in electrifying your fleet and developing a strategy for the future.
Final Thoughts
The transition to an EV fleet may be difficult, but the most difficult part is getting started. Don't get discouraged if you're not an expert in electric vehicles; you'll learn as you go. There are resources and experts available to help you. As with any energy improvement project, you will learn more about the technology as you progress.
If all of the vehicles you require for your fleet are not currently available, or the upfront costs are prohibitively expensive, planning for their eventual electric replacement helps future-proof your EV charging plan, making it simple to convert when the appropriate EV becomes available.
Visit trucksuvidha.com now!!!